I have sold educational books for ESL students in Korea for grades 4-6.
VANISHING BREEDS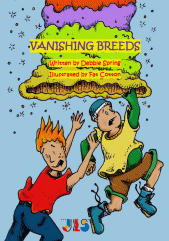 Ben did not care about endangered species until he himself becomes endangered. He is zapped to another planet and has to fight to save himself, his friend and the endangered animals and plants that have mysteriously disappeared.
EDUCATIONAL POINTS:
Endangered species
Friendship
Courage
Survival



ALL ALONE IN A STRANGE PLACE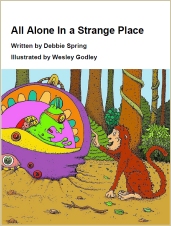 When Cometagon is forbidden to go to the Air Dance by his parents he borrows the family space shuttle but ends up traveling out of his world and crash landing on Earth. There he learns to co-exist with the apes and they exchanges ideas until he is found and returned safely home.
EDUCATIONAL POINTS:
Consequences of one's actions
Co-existing with other cultures or in this case aliens
Sharing ideas
Accepting responsibility